Here's What We Do: Schedule, Estimate, Book Appt, & Haul Junk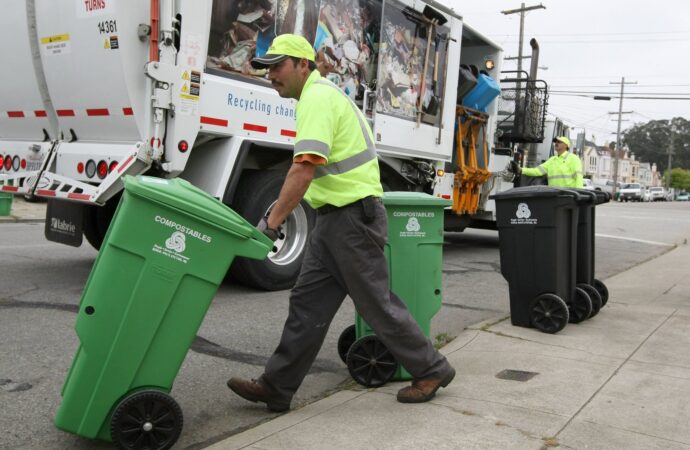 Palm Beach County Junk and Waste Removal can help you remove junk and dispose of unwanted items and the waste that has been taking over your property for a while or due to a project or maybe construction you are going through. We have all the tools and support you need in order to rid your property of any unsightly elements with the trucks and help of our qualified members. Although we are based in Palm Beach, we also serve the surrounding areas and over 39 different services in Florida. We can help homeowners and business owners get rid of junk, remove electronics, and other solutions that include cleanouts for both residential and commercial properties.
Junk is an issue that is common and can be dealt with in any shape or form. However, most people don't know how to properly dispose of it.
We'll do all the heavy lifting and clear your space so that you don't have to go over it again or perform the junk removal twice or worry about how you will deal with the waste and junk. Our team will do everything possible to make your space neat and tidy when we arrive at your home or business.
Because most companies are only concerned about getting there and picking up all the trash, we take pride in providing the best support and services. We consider you our top priority and will help you in every way possible. This means that we will answer any questions and assist with lifting and moving unwanted junk and garbage, and bring our help when you're working on cleanouts and trying to deal with tons of junk.
How We Serve You: Our Process
We will determine the type of service you require or what kind of junk and projects you need our help with. We are available to help you by calling us, emailing us, or visiting our office, or you can fill out our contact form with all the information requested so we can provide full support in this process and schedule or book an appointment.
We pride ourselves on being eco-friendly and focusing on our clients to ensure you get the right solution. We will pick up all your items, including mattresses, couches and televisions, and anything you want to get rid of as long as it isn't hazardous.
You can dispose of general junk and rubbish or rent a dumpster to help you with your project and allow us to dispose of it once you finish filling it up.
There is more to us than just trash collection. Take a look at the 64 services we offer, which include the following:
BBQ Grill Junk Removal.

Carpet Junk Removal.

Rug Junk Removal.

Office Furniture Removal.

Dirt Removal.

Residential Junk Removal.

Office Clean Out.

Disaster Clean Out.
You have many options, regardless of where you live, work, or the property you own. We will be there regardless of the amount of junk and how much time and work it requires.
Here is a list of our services you can get at Palm Beach County Junk and Waste Removal:
---
Palm Beach County Junk and Waste Removal is the top company in Palm Beach that offers the best residential and commercial junk removal services. Here's our additional services:
---