Top Junk Removal & Trash Hauling Company in Atlantis, FL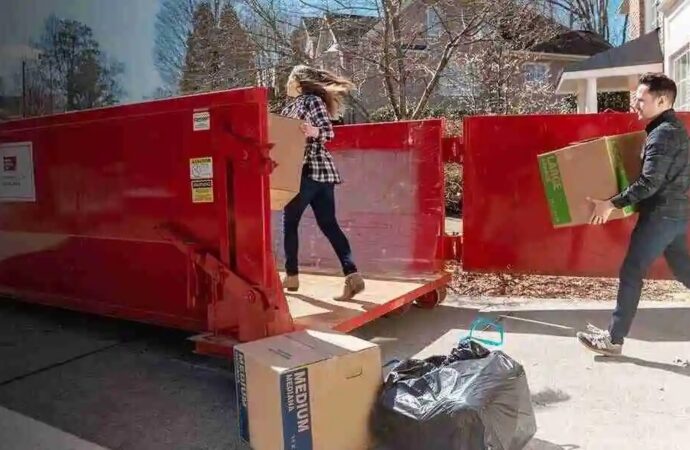 You need qualified professionals to help you remove all of the junk and trash from your home and business or any specific place where you have been having problems with your garbage and old items. If you live in Atlantis or the surrounding areas, Palm Beach County Junk and Waste Removal can help.
Many homeowners and business owners struggle to get rid of junk and regular garbage in their properties, especially because local services don't tend to take care of every single type of junk and rubbish. They can't get rid of everything due to the limitations in meeting a daily quota and not having the right trucks and dumpsters for some types of junk.
The regular junk removal service has its limitations. It doesn't always pass by your home or pick up your waste as often as it should. You may also be a property owner who is constantly disposing of electronics, appliances, junk, or other types, but they are unable to help due to how they would usually get rid of everything instead of working on recycling as well.
Our services are a great help because we can take away all your rubbish and junk, and this can be either based on recurring pickups or one-time ones based on how you want to dispose of the junk or how much you need the recurring services.
We can offer full-time junk pickups if you contact us, and this applies to almost all our services except for clean outs or some specific removals like the electronics, unless you have very specific needs around this.
This means that we will pick up all your trash and take it to the appropriate facilities for recycling. We are eco-friendly and will do our best to help you get rid of the junk that can be used by others or pollute the environment.
We will help you to set up a regular schedule or work with you for one-time pickups and make sure you get some same-day ones done in case you have emergencies or last-minute calls.
Donations are an important part of our work. this is why we also focus on how we can help with the whole process when the junk you have involves electronics and even appliances and how we can give them to those who need them at some point.
There are still over 60 services available to you, depending on your junk removal needs. Please feel free to inquire about these services for your Atlantis property or any other area in the state. We will also be available to help with furniture and exercise equipment if necessary, and we still have a list waiting for you.
Remember, you can fill out our contact form and book our team, or feel free to call us the same day. However, doing the latter may delay some services as several trucks might not be available for large projects right away, or maybe you need to remove specific junk. Let us know so we can work around your needs, but keep in mind that booking us tends to work better.
Here is a list of our services you can get at Palm Beach County Junk and Waste Removal:
---
Palm Beach County Junk and Waste Removal is the top company in Palm Beach that offers the best residential and commercial junk removal services. Here's our additional services:
---