Top Junk Removal & Trash Hauling Company in Palm Beach Shores, FL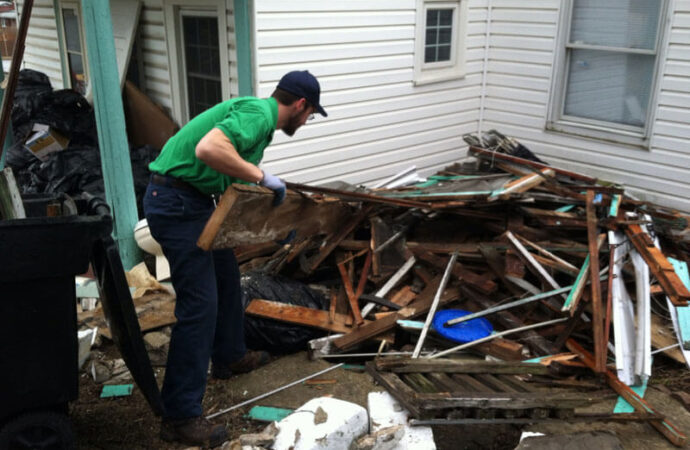 Palm Beach Shores is a great place to live if you like how peaceful the city can be and the relaxing places to visit. But, you'll soon discover that not everything is good when you start noticing your needs around the basic and regular services. You can live there and run your business. But what about basic services, and how can you dispose of your junk on a regular basis? There are some issues that you might need to address. Many local services have a limit on the amount of junk that they can collect, and as a result, many residents are unable to dispose of specific items and junk, leading them to take care of the removal and disposal on their own, which can involve heavy lifting and difficulties in finding a good transport.
Palm Beach County Junk and Waste Removal will help you with all of your junk removal needs. We won't make you wait days or even weeks to remove some items. You may not be able to use the regular junk removal service to dispose of or throw out certain junk since the municipal service is unable to pick it up, but with us, you can stop worrying about this.
You don't have to worry about junk being too big or small for your local service. You don't need to worry about anything as the items can often be recycled once we have taken them to the correct facilities.
We offer a full-time service. We can schedule regular pickups or set up pickups according to your requirements and timeframe. We will come to your house or business to take away all junk and any other items that are not in the trash can. We can also do a one-time pick-up if you only have one project in mind or need specific junk.
You might also need to get rid of electronics, and metal, clean out your apartment, or remove tires. Maybe you have to deal with exercise equipment or other items. These are just some of the services we offer, but there are more than 50 available, and you can expect us to haul away anything that is non-hazardous.
Our junk hauling company strives to provide the best service possible without compromising on quality or speed. We want every person in our community to have the ability to manage their junk without any hassles. No matter what type of junk you have, we will take care of it all. We'll also focus on this:
Find the most convenient place to remove junk and other items so that we can either recycle or dispose of them accordingly.
We will do our best to ensure that you are completely satisfied with the services we provide.
We would be happy to give you information about how we can assist you in this area as well as the services we provide. You can send us an email or call us anytime to ask questions and clarify any doubts about our services.
Here is a list of our services you can get at Palm Beach County Junk and Waste Removal:
---
Palm Beach County Junk and Waste Removal is the top company in Palm Beach that offers the best residential and commercial junk removal services. Here's our additional services:
---