Best & Affordable 10 Cubic Yard Dumpsters in Palm Beach, FL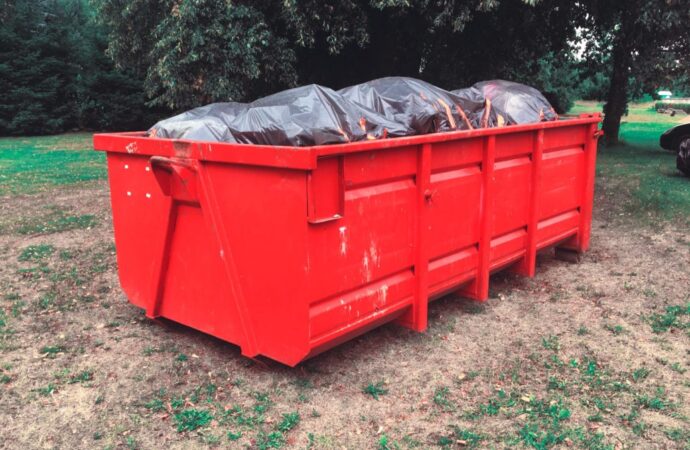 Palm Beach County Junk and Waste Removal knows that you have several options when it comes to Dumpster Rental Services, and we, of course, look forward to supplying you with a nice experience at an affordable price. We hold four separate shaped dumpsters like a 10 cubic yard, 20 cubic yard, 30 cubic yard, and 40 cubic yard bin.
A 10 Cubic Yard Dumpster is a great waste disposal option when you are planning to work on a small-scale task that leaves far more debris to the side of the road or needs a place to toss away large objects like concrete. Check out the video to learn more, and then call us to speak to our staff and get a quote. Please note that dumpsters may be kept for more than 10 days, and disposal may exceed the content of each dumpster. Additional fees apply. For detailed questions that increase your business needs for dumpster rental, please contact our Sales team.
If it is yard waste or concrete demolition, these outdoor projects may be accommodated by a 10-yard tub:
Removing Bricks from a patio.

Trees or shrubs cut down.

Fix a section of the entry.

Removing debris from landscaping at large
Note that dumpsters should never be loaded on the outside of the dumpster above the marked load capacity line painted on. Filling the dumpster along this line represents a health threat. If the dumpster is significantly loaded beyond the permissible loading line so our driver will not be able to push it.
Why Choose Us?
---
Stability, usability, and reliability are all staff at Palm Beach County Junk and Waste Removal. We pride ourselves on providing the best customer service to all of our prestigious customers. We recognize that you have rental options and are dedicated to maintaining maximum satisfaction with each transaction. We've earned a good reputation for over years doing business in the region and you can count on that. Our service drivers are courteous and will work with you to ensure that your dumpster is delivered on schedule and placed in the right place.
How long can I rent a 10-yard-dumpster?
---
Although the exact duration of your rental period may vary, the average rental period is between 7-10 days. Few places provide leases for dumpsters that are as limited as 3-5 days, and others provide long-term rentals. To find out how long you can hire a 10 Cubic Yard Dumpster in your area, contact a service official.
Guidelines
---
If you booked a 10-yard dumpster rental, here are some suggestions to ensure we can complete your delivery:
 Space: We will need about 60 feet (in length) of space on your driveway to drop off the dumpster. Shift vehicles, or any other obstacles that stop the vehicle from entering the road.
Lookup: The truck will need 23 feet of vertical clearance, too, to raise the dumpster and place it. Make sure the field is free of the low-hanging wires and branches.
You shouldn't hesitate: Dumpster deliveries are based on the most fuel-efficient routes, so your dumpster can arrive at any time during the whole day. However don't worry, you don't have to be there at the time of delivery.
Be aware: Keep your permitted supplies and the bin weight cap in mind while filling in your dumpster.
Here is a list of our services you can get at Palm Beach County Junk and Waste Removal:
---
Palm Beach County Junk and Waste Removal is the top company in Palm Beach that offers the best residential and commercial junk removal services. Here's our additional services:
---