Top Trash Hauling & Removal Services in Palm Beach, FL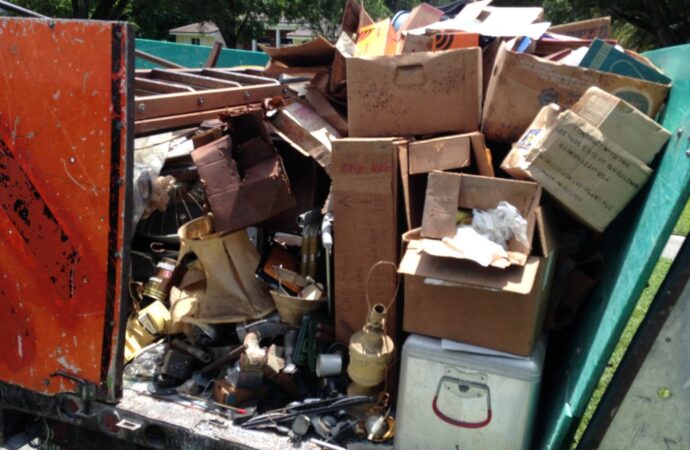 Do you have garbage and trash laying anywhere within your property you've been wanting to get rid of? Are you too busy that you don't have the time to haul your garbage or your trash? Worry no more because we at Palm Beach County Junk and Waste Removal are always here to help.
We have customer service representatives who are always ready to help in whatever waste disposal or waste management and maintenance service you require. Backed with junk collectors and personnel who have decades of years of experience, you can be confident with us and our services.
Our Story
Decades back, we serviced people in and around Palm Beach, taking care of their trash and their junk all the way. As our business grew and expanded, so did our services as well. We were able to grasp enough skill and knowledge in the waste management and waste disposal industry enabling us to perform better than how we previously did.
With our experienced, polite, and approachable servicemen and junk collectors, we can assure you that our services are prime and that you don't need anything else. Call us and make a schedule and when our guys arrive, just point them to what you want to be done.
What We Collect
---
We collect a wide variety of things from regular scraps and old things, to mattresses, old bedsheets and curtains, and many more. To give you an idea, part of what we collect includes, but are not limited to:
Old Furniture

Home and Office Supplies and Appliances

Kitchen Supplies and Equipment

Bathroom Appliances

Scrap and Raw Materials
Are you already tired of trying to find a reliable and dependable trash hauling and removal company that can accommodate and collect whatever trash you want to get rid of? Trust us here in Palm Beach County Junk and Waste Removal and join thousands of our customers and achieve a junk and trash-free property!
With Palm Beach County Junk and Waste Removal, you do not have to choose between an affordable dumpster rental and reliable customer services. Our company offers low, flat rates with a dedicated support team that ensures your project's needs are met appropriately.  
Here is a list of our services you can get at Palm Beach County Junk and Waste Removal:
---
Palm Beach County Junk and Waste Removal is the top company in Palm Beach that offers the best residential and commercial junk removal services. Here's our additional services:
---