#1 Construction Cleanup Dumpster Removal Services in Palm Beach, FL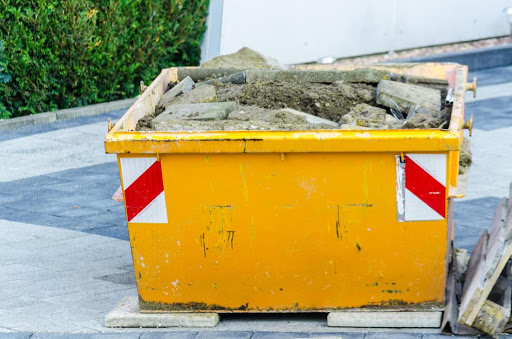 Palm Beach County Junk and Waste Removal are at the forefront of cutting-edge technology used by our waste collection systems including roll-off bins/dumpsters and all Construction Cleanup Dumpster Removal Services. We will provide a permanent solution from your residence, office complex, or construction site to remove all hazardous debris and waste materials. Our Company provides a number of dumpster leasing opportunities at reasonable rates for the whole State of Florida. We have professional and hassle-free scheduling.
Our Dumpsters are sturdy, comfortable, and ready to drop off at your place. Rent for any job,  which includes roofing, landscape cleanup, home remodeling, concrete replacement, or any Construction Cleanup Dumpster Removal Services and storm damage just to name a few. We have covered you for any type of project, whatever the size. With our dedicated customer support team, we 're making sure that any dumpster rental fits your exact needs.
For prices or other similar issues relevant to your container requirements, contact our team of experts today. Call us for the State 's finest dumpster rental rates. Our primary aim is to make the rental of Dumpster Removal Service easy for everyone. Waste Management Roll Off Dumpsters arising from the development, destruction, or reconstruction of industrial facilities, houses, and other infrastructure with a portion of the general waste source.
Our collection fleet includes trucks equipped with route management technology and cameras which make them ideal for safe and efficient access to your property. And our container inventory addresses problems relevant to restricted pickup areas. We offer on-the-ground guidance to help you pick the size and form of building cover, waste sources, and custodial workers that fit for you.
 
We are also Greater Florida State residents of a lifetime who care about the community and the people who live with us here. Together and separately, we have set up several unique and regionally beneficial businesses specializing in Construction Cleanup Dumpster Removal Services, land management and now offering you with the best dumpster service in town.
Dumpster Rental Services – Your easy cleanup service
---
A C&D Mixed Waste Dumpster would hold wood, drywall, metal alloys, roofing material, carpet, plastic, torn out closets and fittings, pipe, paper, cardboard, and small amounts of asphalt, masonry (brick, concrete, etc.) or green waste. C&D does not include land clearing, grubbing, and excavation waste, including trees, brush, stumps, or any other putrescible material. Mixing the C&D debris in your Dumpster with certain forms of solid waste would allow it to be listed as other than building and demolition debris.
To us, no job is too large (or too small). We pay attention to your requirements regarding the construction and demolition of waste and know that our collection schedule must be locked and step with the ever-changing needs of your project. We've got a large range of roll-off bins and industrial garbage compactors in varying sizes and you've got the waste collection room you need when your project moves from start to finish.
They allow room for:
A plan for collecting waste that suits the bill.

Service on contract, wherever you like it.

Placement and scale of Roll-off dumpster solutions.

Team and equipment which are environmentally responsible and focused on safety.

Collection and disposal services certified with LEED.

Access to e-services 24/7 through the Meridian Waste Customer Care Gateway.
Palm Beach County Junk and Waste Removal offers a broad variety of bins and service schedules to match your requirements and budget, whether it's a one-time bulk trash disposal bin for your building site or standard industrial trash services for your company. We have a pick-up service, which our local expert design schedules and frequencies for your operations.
Here is a list of our services you can get at Palm Beach County Junk and Waste Removal:
---
Palm Beach County Junk and Waste Removal is the top company in Palm Beach that offers the best residential and commercial junk removal services. Here's our additional services:
---