#1 Small Dumpster Rental Services in Palm Beach, FL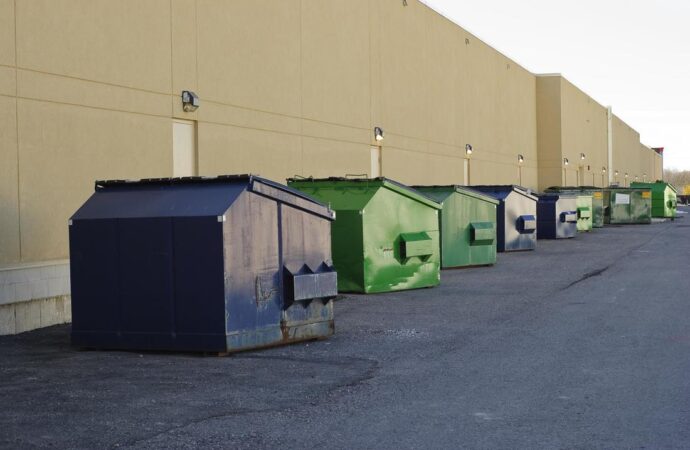 Small dumpsters are smaller than 10 cubic yards and provide the balance between what you can afford and convenience for small clean-ups – such as remodeling jobs, attic clean-outs, spring, and small deck cleaning or even patio demo work. These dumpsters, also known as 'mini dumpsters' are designed to fit easily in driveways as well as other areas were 20, 30 or even 40+ yarders might not. Some dumpster rental companies have "mini dumpsters" available and may vary in size between 3 yards and 10 yards. Mini dumpsters like bag dumpsters, trailers, and roll-off containers also come in different styles. In rare cases, the dumpster rental company may temporarily rent commercial dumpsters.
Knew you can save a lot of time and trouble on a little dumpster? Palm Beach County Junk and Waste Removal offers a choice of four different container sizes, beginning with our 10 Yard unit. This dumpster is capable of carrying up to 2 tons of debris and is preferred for minor jobs and home cleaning.
Our Small Dumpster Rental Service here in Palm Beach offers the right dumpster for the job, regardless of whether you're cleaning the garage or getting rid of old boxes from the attic. Whatever the big or unmanageable problem with removing your junk, we easily cater to your needs while keeping your cleanup of waste under your budget.
Dumpster Rental Services – we handle small or large waste
---
If you are busy with a DIY project, or just clean up your household, a little dumpster will do the job. It can hold much more debris than that which you can put out for regular garbage collection in residential areas. Our tiniest dumpster is also the cheapest to rent. Most moving or rebuilding budgets fit easily. When a larger container is selected the price will rise. You can also save money that might be better spent on building materials or even home decor. Our Small Dumpster Rental offers have much better deals and look better than bigger ones too.
"Palm Beach County Junk and Waste Removal" is here to help you get rid of your trash but not cash!
---
We guarantee we can easily and affordably order a dumpster from you. You may place your order directly by phone. Expect to have your roll-off dumpster delivered to your home or building site within one business day of reservation. When you decide to begin clearing up some spaces in your business or home, the perfect solution you need to get rid of the waste is definitely a roll-off dumpster rental. We offer a wide range of Dumpster rentals, Palm Beach County Junk and Waste Removal will deliver the perfect size roll-off container that always meets your project waste needs.
Here is a list of our services you can get at Palm Beach County Junk and Waste Removal:
---
Palm Beach County Junk and Waste Removal is the top company in Palm Beach that offers the best residential and commercial junk removal services. Here's our additional services:
---