Top Junk Removal & Trash Hauling Company in Lake Worth, FL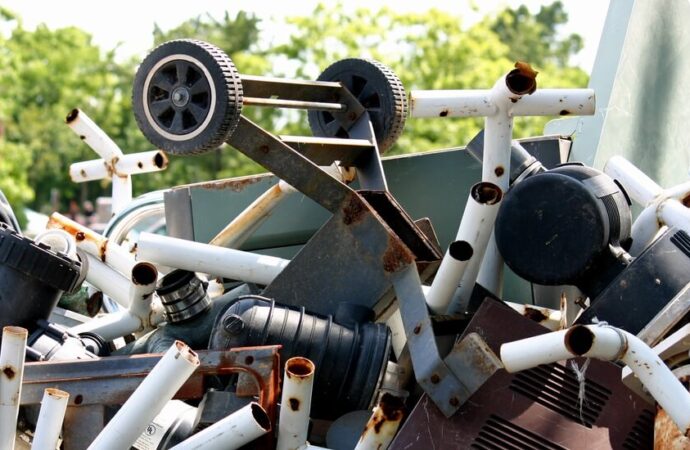 Are you looking to get rid of old equipment, electronics, or just general junk? Maybe you want to get rid of some debris and rubbish you have accumulated on your property. Palm Beach County Junk and Waste Removal, which serves Lake Worth, is a top company in Florida. Our junk removal experts will take care of all the heavy lifting, load the truck and sweep the area. This will ensure that you are not disturbed by junk and your property is clean, all at once and without extra expenses related to having to pay for the cleaning or working with different services at once.
It can be difficult to manage junk and regular garbage. People often find that their local service doesn't pick up all of their junk or that they have to manage the bins and the whole process of making the pickup simpler. It is part of American life, so it is not unusual not to have it that easy. However, if you are looking to dispose of certain items or equipment, it is difficult to find the right help. To begin with, your local services are unable to pick up junk like this:
Furniture.

Electronics.

Debris.

Tires.

Televisions.

Computers.

Wood or tables.
Local junk services can only handle food waste and general garbage since this is what their trucks are made for, along with how they handle the disposal once they have loaded and worked with your garbage bins and everyone else. They cannot handle all items. They can, however, take your trash to recycling centers to reuse and refurbish it in certain cases, depending on how the municipal service handles this.
If you choose to work with us, we can take out all of your junk. We will provide you with a quote for the work, and you can have our assistance as soon as we have done so and decide to work with the team.
We provide regular junk and rubbish collection services. However, we are also able to handle special needs:
Yard waste junk removal

Printer junk removal.

Exercise equipment junk removal.

Above-ground pool removal

Dirt removal.

Office cleanout.

Business cleanout.

Whole house cleanout.

Foreclosures clean out.

Glass junk removal.

Rubber junk removal.

Disaster cleans out.

And much more based on your needs.
Visit our website to view our service pages. To get the most up-to-date information, you can call us or email us as well. We will be happy to answer your questions or clarify any doubts.
Our company is environmentally friendly, so you can recycle all of your junk and other items. They can also be taken to recycling facilities where the remaining parts that aren't recycled will be disposed of properly. We will also donate them if they are in good condition and the items are even meant for this purpose on your end.
We can help you with any disposal issues. Get a free estimate by calling us today and have our team all booked for you!
Here is a list of our services you can get at Palm Beach County Junk and Waste Removal:
---
Palm Beach County Junk and Waste Removal is the top company in Palm Beach that offers the best residential and commercial junk removal services. Here's our additional services:
---