Top Commercial Demolition Dumpster Services in Palm Beach, FL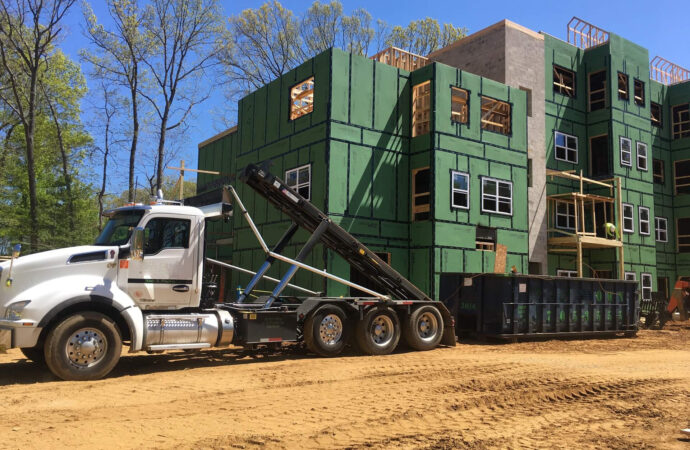 Palm Beach County Junk and Waste Removal will promote and stress-free operations by delivering custom-designed waste collection systems that place all the trouble in our pockets. Our parking facilities for garbage dumpsters are second to none. Palm Beach County Junk and Waste Removal has ambitions for hotels, manufacturing, grocery and department retailers, landowners, distributors, healthcare facilities, hospitality industry, and multi-location companies. We have dumpster rental bins which are economical and convenient for any sector.
Our commercial dumpsters are perfect for strip shopping malls, retail outlets, restaurants, salons, car parts stores, local business needs, city parks, or even car lots. We offer fast, convenient service, including a range of waste dumpster sizes and styles to meet consumer needs and can help companies find the waste disposal system that works best for their operation. If you need a Commercial Demolition Dumpster Services supplied to your company, rely on us to pick it up on time. We work on your schedule so you never need to interrupt the flow of your business.
Our goal is to provide accessible, efficient, and convenient rental services for dumpsters. Our facilities are partially or indefinitely open to residents, company owners, and contractors.
Our aim is to streamline and simplify the ordering process for the dumpster, saving you time and money. By integrating the ease and convenience of the Internet with the waste collection business, we have achieved this objective. We support all big credit cards and you can fulfill 100 percent of your online order. Enter the zip code, pick the dumpster that fits your needs, and check out via our safe app. Your dumpster will arrive on your chosen date and location.
Count on our professionals to provide you with the right size roll-off containers for junk removal, debris removal, or any other project cleanup. We have to choose from a wide range of different sizes including a 10-yard dumpster, 12-yard dumpster, or 20-yard dumpster. Our reliable roll-off dumpster rental service is the solution if you need to rent a dumpster at an affordable price for your business. We have the best prices — with no hidden cost!
Dumpster Rental Services – Commercial Dumpster Service easy
---
Palm Beach County Junk and Waste Removal offers a wide selection of container sizes and service offerings to fit your organization and schedule according to your needs. We also provide a complete range of industrial waste disposal services including all-in-one, one-stream recycling pick-up, and garbage removal. Contact our office to talk to our Selling Manager who can provide you with solutions to match your company needs!
A 2 yd trash bin with regular garbage pick-up service is adequate for several small businesses but we provide 4 yard for larger businesses. And six yd. To Commercial Demolition Dumpster Servicesmonthly. Six yard. Dumpsters are perfect for restaurants or larger shops and retail outlets as well. Our biggest commercial dumpster size on offer is our commercial dumpster rental of 8 cubic yards. 8 yd dumpsters are perfect for communal dumpsters for larger pubs, hotels, and office buildings.
We take pride in providing the residents of Florida State with quality dumpster rental service at an affordable price. We appreciate the ability to be of service and trust that the nature of the services you will provide will benefit you.
Here is a list of our services you can get at Palm Beach County Junk and Waste Removal:
---
Palm Beach County Junk and Waste Removal is the top company in Palm Beach that offers the best residential and commercial junk removal services. Here's our additional services:
---