Top Demolition Removal Near Me in Palm Beach, FL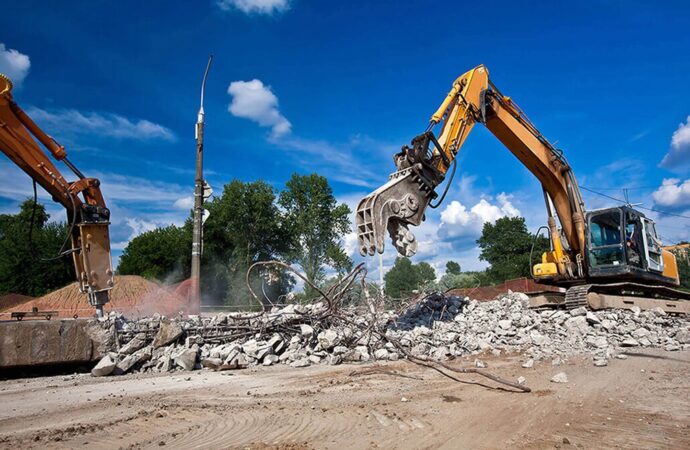 After demolition, a lot of rubbish, scraps, and debris might be present on the site of construction. A lot of cement, wood, rocks, metal, and other wastes could be lying around presenting big risks and dangers to everyone around it.
There are companies that offer extensive and high-quality demolition removal near me services and one of those is Palm Beach County Junk and Waste Removal. We're the company that has been considered by many commercial establishments as their main source of information and waste management and disposal services.
What We Offer
Over years of dedicated experience, we have learned and gathered sufficient information that helped us perform better than how we did yesterday. In the process, we also learned to perform different services we didn't offer months back.
We've invested heavily in training and knowledge that we imparted to our servicemen and junk collectors. With this, you can be sure that whatever service you need, whether it's just a regular dumpster rental service or a more complicated demolition removal, we'll definitely be helpful.
We perform a large-scale of services from your regular dumpster rentals, trash hauling, and junk removal services, to bulk trash and garbage hauling, light demolition removals, and commercial junk and garbage collection and disposal.
Our People
---
You can trust us and our handymen for whatever service you need. We utilize cutting-edge technology and advanced machinery and equipment. You'll love working with us because we can complete any service you need whilst keeping everything clean and sanitized!
Whatever demolition raw waste or rubbish you need disposed of, we can handle that! We collect anything from carpets and rugs, drywalls and wallpapers, tiles and flooring, even windows and doors! Just point us to the site where we'll work on and we'll get to that immediately!
At Palm Beach County Junk and Waste Removal, no amount of waste or trash is too much – we can work on even the rarest of occasions! You experiencing a world-class demolition removal service is just one call away!
With Palm Beach County Junk and Waste Removal, you do not have to choose between an affordable dumpster rental and reliable customer services. Our company offers low, flat rates with a dedicated support team that ensures your project's needs are met appropriately.  
Here is a list of our services you can get at Palm Beach County Junk and Waste Removal:
---
Palm Beach County Junk and Waste Removal is the top company in Palm Beach that offers the best residential and commercial junk removal services. Here's our additional services:
---