Top Junk Removal & Trash Hauling Company in Boynton Beach, FL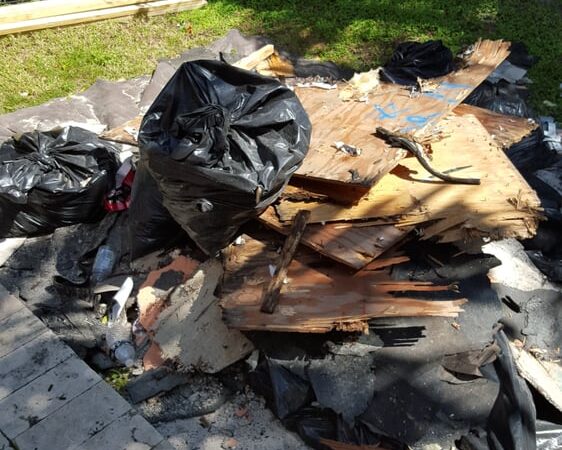 When someone thinks about Boynton Beach, they should think and know that there are so many beautiful places to visit and it can be a great place to live if you get to find the perfect property and place to call home, You may have to deal with some issues if you're a homeowner, business owner, or just someone who needs to dispose of regular rubbish and junk whatsoever since there are some small details and issues to deal with. Most local services have restrictions on what they can collect for instance. Palm Beach County Junk and Waste Removal is here whatsoever, and we can assist you with all of your junk removal needs.
We can help you with junk that is too big or too small for your local service, or ensure that the one you're disposing of goes to the right places.
Contact our team to request our full-time service that focuses on regular pickups every few weeks or several days a week. We will come to your home and remove any junk or items you don't want. We can also do a one-time pickup if you are only dealing with a specific project.
We also offer other services, such as deck demolition, scrap metal junk removal and tire junk removal, and all types of clean outs.
We are a junk removal firm that aims to provide as many services as we can without sacrificing speed or quality of the service and attention we provide. We want all citizens and businesses in the area to be able to handle their junk without the need to go through the daily struggles.
When hiring us and relying on us for this, you can expect us to handle all the basics about junk removal:
Find the best place to dispose of junk and other items.

Finding the right vehicle to transport all your junk.

Heavy lifting.

You may not be able to recycle the majority of the items, but you can donate them if they are still in good condition, we will handle both for you.
We will make every effort to provide our services and ensure that you have the best team in the area who will take care of all your needs.
We usually help you move heavy junk and equipment. In some cases, however, we may need to have you move them all to the front, or to pick them up so we can load the truck. This depends on the structure of your land or property and how you can access the junk that you want to be removed.
We can provide more information about Boynton Beach and the services we offer. You can also fill out our contact form to send us an email or give us a phone call to learn more about us and book our team for your needs.
There are over 60 services available to you. You can always ask questions and we are more than happy and able to assist you with any of them.
Here is a list of our services you can get at Palm Beach County Junk and Waste Removal:
---
Palm Beach County Junk and Waste Removal is the top company in Palm Beach that offers the best residential and commercial junk removal services. Here's our additional services:
---