#1 Large Waste Removal Dumpster Services in Palm Beach, FL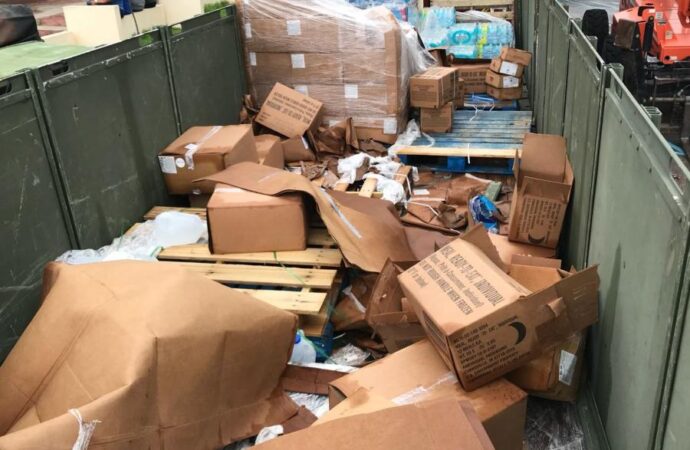 No matter what industry you are in Florida State, your company probably produces waste. Trying to handle your own residual waste recycling and disposal can be costly and divert valuable resources from your business. Furthermore, if you do not have the processes in place to dispose of your waste safely you could damage the environment and/or fall afoul of government waste disposal regulations.
We provide Large Waste Removal Dumpster Services, we can collect, transport, and dispose of any and all of your industrial waste, including liquid waste, bulk residual waste, and sludge. We can handle both hazardous and non-hazardous waste and are one of the largest processors of non-hazardous bulk residual waste in the region. Palm Beach County Junk and Waste Removal offer a wide range of containers and material handling options to fit your worksite and great service to back them up. We also assist with Dumpster Removal Servicesto construction sites, manufacturers, businesses, and residences.
You'll save money, time, and aggravation when you let the professionals at Palm Beach County Junk and Waste Removal handle all your junk and garbage hauling needs. As a full-service company, we provide fast, affordable junk hauling, light demolition work, and property cleanup services. You can also count on us for disposing of your yard debris, hauling trash, and providing reliable construction cleaning services.
When it comes to junk removal or any Large Waste Removal Dumpster Services, we can handle jobs of any size—both large and small. We're equipped to get rid of your old sheds and fences through our light demolition services, while our team can handle all your commercial-size furniture and appliance disposal needs, as well. This makes us the ideal fit for office cleanouts, real estate cleanouts, and commercial property cleanouts of all kinds.
Whether you're looking for daily dumpster service or one-time dumpster rental, we have the recycling solutions that keep your project moving. We can offer dumpster rentals within a 100-mile radius of the area. Our primary dumpster rental areas are all over Florida State.
We're able to provide same day and next day dumpster rentals to many of our customers throughout our coverage area. If you need your rental dumpster as soon as possible, then we'll work hard to make that a reality.
Dumpster Rental Services – Making your waste life easy
---
Our dumpsters come in a variety of sizes. Our small, medium, large, and extra-large sizes are suitable for any residential, commercial, or industrial project. Our clients include homeowners completing weekend renovations, businesses doing major cleanup or construction projects, and industrial demolition crews, among many others. Our dumpsters are tough, versatile, and well-maintained, which means they're suited for all types of jobs in all types of environments.
Some of our clients rent a dumpster for just a few hours or a few days. Others rent a dumpster for a few weeks. We offer customized, affordable pricing depending on the unique needs and timeline of your project. We do not need to know a pickup date upfront. Through our collection companies, transfer stations, recycling centers, and landfills, we focus on providing effective and reliable environmental services and solutions to make proper recycling and waste disposal effortless for our 14 million customers.
Waste Removal Services made easy
---
We are committed to the preservation of our Planet, a cleaner, safer and healthier world where people thrive – not just for today, but for generations to come. Palm Beach County Junk and Waste Removal is experienced in meeting sustainability requirements and committed to providing environmentally responsible solutions to meet current and future market recycling and solid waste needs.
Here is a list of our services you can get at Palm Beach County Junk and Waste Removal:
---
Palm Beach County Junk and Waste Removal is the top company in Palm Beach that offers the best residential and commercial junk removal services. Here's our additional services:
---