Top Demolition Waste Removal Servic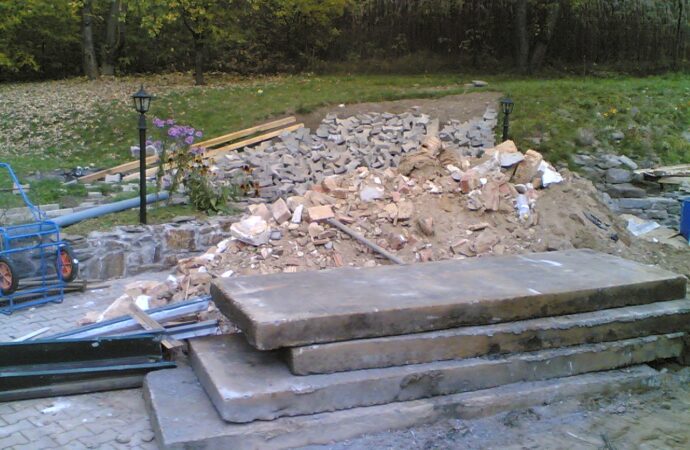 Among the most difficult things to dispose of and manage is demolition waste. If you're not in the know, demolition waste is the type of byproduct left after demolition has been done. Most usually, it's categorized as raw construction materials such as cement, wood, glass, hardwood, and the like.
Of course, if you're trying to save heaps of money; if you're on a budget, you have the option to do it yourself. The only problem with that is it's dangerous – if you aren't knowledgeable about how you need to collect it, how you need to dispose of it – it can be life-threatening.
Herewith us in Palm Beach County Junk and Waste Removal, you'll never have to worry about whatever type of demolition waste you need to get rid of. We employ highly knowledgeable, highly capable, and dedicated junk collectors and servicemen, as well as construction experts, to help you with the job.
What We Collect
In a demolition, there are a lot of things or raw materials that could have been byproducts of a demolition. It could be anything from your ordinary cement, wallpapers, and rugs to hardwood, drywall, flooring – even ceilings!
To give you an idea, we collect:
Asphalt and Cement

Walls, Wallpapers, and Drywalls

Pillars and Posts

Doors and Windows

Floorings, Carpets, and Rugs

And Many More!
So long as they're non-toxic and non-hazardous materials and waste, we're sure that we'll be able to collect them.
With us, you'll never doubt the expertise and the skill our personnel and our experts have. We've been doing this for more than 50 years – that's why the only thing you'll regret is that you didn't contact us sooner.
Palm Beach County Junk and Waste Removal can be your go-to company for all your waste disposal and waste management concerns, including demolition waste hauling and removal. We're always ready to provide the best and the highest quality of services you need!
Here is a list of our services you can get at Palm Beach County Junk and Waste Removal:
---
Palm Beach County Junk and Waste Removal is the top company in Palm Beach that offers the best residential and commercial junk removal services. Here's our additional services:
---