Top Junk Removal & Trash Hauling Company in Cloud Lake, FL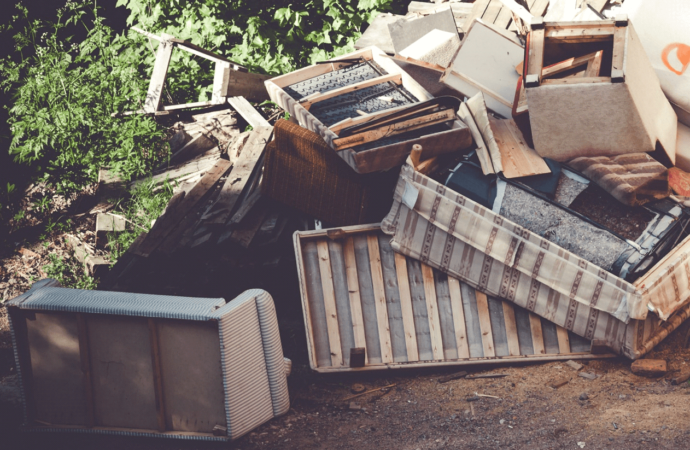 Cloud Lake property owners will need to deal at least once with junk removal, and we're not talking about the usual removal but rather all the items and waste they need to get rid of. This is because they either have to get rid of regular garbage or they are working on construction, so you need to consider what it is you're going over. In these cases, they must find services that can remove all dirt, dust, and debris. Palm Beach County Junk and Waste Removal can assist you with all of your junk removal needs. We are committed to providing top-quality services, including heavy lifting and loading trucks with junk, so they can be taken to the appropriate facilities and transition stations. This is included regardless of the service you choose.
Our services are designed to remove all kinds of junk. Our team can come to your home on a regular basis to remove junk and garbage. Or you can call us for one-time pickups of your old furniture, broken equipment, and other electronics that you don't use, and rest assured that besides residential properties, we also serve commercial ones.
Junk is often a large problem. Most local services cannot handle all types of junk because they have a limited truck available and can only pick up what's in their possession for residents and the usual food waste or what is left in the garbage bins.
It's always good to have a company like ours that is focused on your satisfaction and ensures you don't have any problems with all items. We don't have any limits other than not being able to pick up hazardous waste.
Our company is limited to handling non-hazardous materials. However, you can rest assured that we are always available for any other waste that is within this limit. We will take away all general rubbish, televisions, computers, and other waste as requested, and based on their condition and if they can be recycled, we will donate or recycle them by leaving them in the right places and facilities.
To be able to bring the right equipment and truck to your location, we need to know how much waste you would like us to remove. We visit properties to assess the junk and the work required to remove it.
We will visit your space to provide you with a free estimate. This will help you figure out how much it costs to pick up the junk and decide whether you want to hire us immediately or later.
Don't be afraid to ask our team for help if you aren't sure what service you require. We can assist you with all your junk removal needs in Cloud Lake and bring assistance if what you need is a full cleanout for your property.
We'll give you an overview of how we price projects and what we can do to help with disposal and recycling. Our company is well-known for being one of the most eco-friendly in the region.
Here is a list of our services you can get at Palm Beach County Junk and Waste Removal:
---
Palm Beach County Junk and Waste Removal is the top company in Palm Beach that offers the best residential and commercial junk removal services. Here's our additional services:
---