Top Decluttering Home Dumpster Services in Palm Beach, FL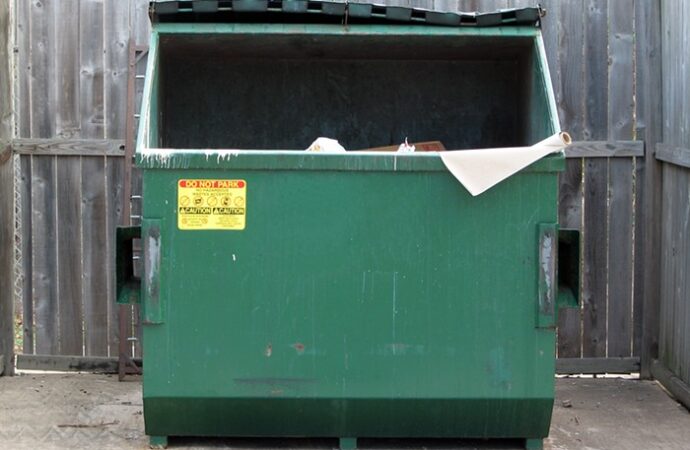 A cluttered room can create tension, impair efficiency, and generally render household activities much harder. Once your kids have flown the nest, one of the best times to declutter home is. After all, now that you have the home back to you, what is a better time to reclaim the space?
Regardless of how tidy and structured your family was, collecting a lot of things over time is quite natural. Child raising will involve your own well-being and at this period the ambitions for your home are being put on hold. So, why not transform your house into what you always dreamed it to be, now you have the room and energy to do so? Decluttering Home Dumpster Services is what you need.
We understand that as a client you are seeking reliable and affordable dumpster services, that's why hundreds of contractors across the country continue to use Palm Beach County Junk and Waste Removal for their rental needs for the dumpster. You've come to the right place if you're a contractor or a homeowner seeking a large dumpster to dispose of building debris.
Our company is here to assist you with this potentially stressful process, from downsizing, moving out, moving into assisted living, clearing a house after a loved one's death.
Contact us for a free planning consultation, a removal estimate, and other valuable resources that you may need. When it's time for the real clean-out, we'll put our structured process into practice and you'll be shocked at how quick and effective the property is being cleaned out. Our team knows how to strip the garbage.
Palm Beach County Junk and Waste Removal are prepared with years of experience to make your dumpster rental experience fast, convenient, and affordable.
Declutter One Room At a Time
---
Remember, it's a marathon, not a sprint; take your time and it's going to be much easier if you do it right for future decluttering projects. We suggest you pick one room at a time, finish clearing the room items before moving to the next room. You would be surprised to see how often we hear customers tell us they felt they were empowered to discard their clutter in one of our bins; too many, it's a weight (of clutter) being lifted off their shoulders. As noted above, our 10 or 14-yard dumpsters can be your perfect decluttering friend (depending on how many children you have).
Now you have it, you're equipped to tackle that project of decluttering. You know the people, the tools, and the tips that can help you organize your home well! We offer dumpsters from a 10 cubic yard to a roll-off of 40 cubic yards. Please enter your zip code to the right of your screen for more pricing, availability, and details on our dumpsters. Our dumpster prices include 10 days of rent, delivery, transportation, all taxes, and fees applicable, and a generous disposal allowance.
Dumpster Rental Services – Your expert in decluttering dumpster services
---
Our team is striving to recycle as much debris as possible from our dumpsters. Downsizing or having to get rid of clutter at the house, hotel, or business property? We can assist! Whether you've got a few unwanted items or a whole room that needs to be cleaned up, our team of leading clean-out specialists can do an amazing job shortly.
Here is a list of our services you can get at Palm Beach County Junk and Waste Removal:
---
Palm Beach County Junk and Waste Removal is the top company in Palm Beach that offers the best residential and commercial junk removal services. Here's our additional services:
---