Best & Affordable 40 Cubic Yard Dumpsters in Palm Beach, FL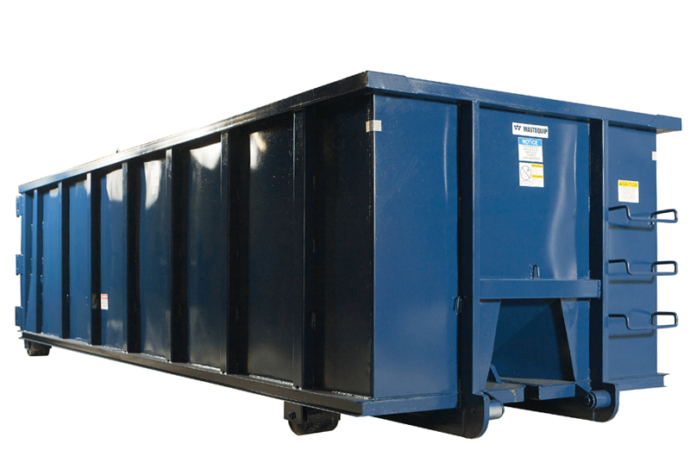 Before making a decision, understanding how the dumpster rental process works may help you get the most bang for the buck.  What if you run a construction company and require a long-term dumpster option, or you are a do-it-yourself landlord working on a new plan, a dumpster will be the best choice for your needs. There will still be a number of dumpster rental companies, but you would be much more qualified to deal with rental companies if you have a little information on weights, weight capacities, and even secret fees.
If you are attempting to get rid of the waste yourself, you might need to take into account a variety of factors. You may want to try and decide the cost of fuel, the things you dispose of, and any permits that you need to dispose of your garbage properly. Knowing the average weight of the goods you need to dispose of can enable you to calculate the costs of the removal.
Palm Beach County Junk and Waste Removal delivers weekly commercial dumpster services to businesses. With the exception of roll-out dumpsters, this is a permanent weekly dumpster pick-up program intended for companies that are demanding weekly dumpster facilities because of the trash their company has created. We are selling industrial dumpsters as well but the best Dumpster Rental for your Construction, Commercial projects is a 40 Cubic Yard Dumpster.
Call our Dumpster Rental Service advisors to find out what's associated with arranging a residential or commercial dumpster service. We represent the state of FL as a whole. Our staff will assist you in finding the Dumpster Rental that fits well with your spending strategy, timetable, and readily accessible capacity.
Why pick us as your professional rental dumpster
---
When you've noticed a dumpster in a friend's yard, you might have been concerned about how much easier it could make the dumping system work. How cheap it is, is amazing. Getting rid of all the unnecessary clutter is just a call away. We Assist  with all the above and so much more
At Palm Beach County Junk and Waste Removal, our team aims to provide the maximum level of professional service to our customers. We deliver budget-friendly rates for dumpster rentals, and a broad range of dumpster sizes from 10 to 40 Cubic Yard Dumpster sizes that you are able to pick from and the correct container to carry out for the job.
Material:
The very same products have differing levels of disposal. Through taking your dumpsters to the correct location, we guarantee that you get the best deal and that it is disposed of in even the most environmentally safe manner.
Weight:
Also, that amount of weight packed into a dumpster defines the price you pay. You buy a special discount amount of weight in advance when ordering a dumpster. You only pay the extra prorated rate if you are going overweight.
Roll-off scrap with a landfill in the yard / ecological landfill
---
Several of our customers are homeowners who are seeking to rent a dumpster to try to get rid of large quantities of waste material for a yard cleanup project. America's dumpsters provide rentals on dumpster yards. We sell dumpster rentals from a 10 cubic yard dumpster roll-off to a 40 cubic yard roll-off dumpster. You should put in the dumpsters stumps and other wide bits of yard debris as long as they are at maximum height and are not a threat to health.
Cubic Yard 10 to 15

20 Cubic Yards

30 Cubic Yards

40 Cubic Yards

Weekly Commercial Dumpsters
Here is a list of our services you can get at Palm Beach County Junk and Waste Removal:
---
Palm Beach County Junk and Waste Removal is the top company in Palm Beach that offers the best residential and commercial junk removal services. Here's our additional services:
---