Top Light Demolition Dumpster Services in Palm Beach, FL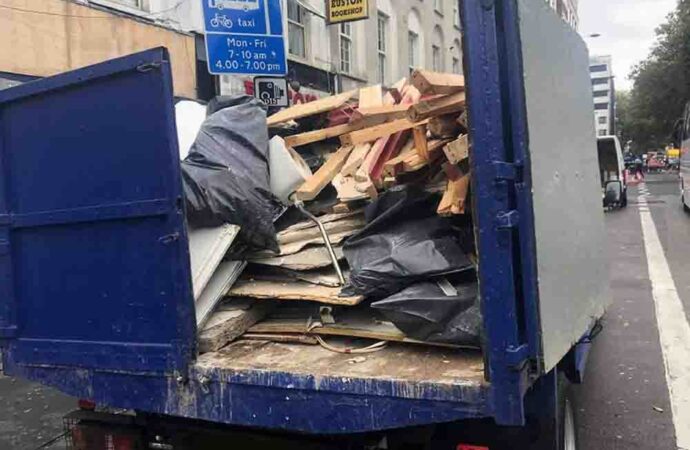 Whether your roof has fallen prey to the weather or has merely aged and is ready for replacement, the demolition process can literally leave a pile of bricks! Quick disposal, regardless of bricks and/or concrete, can help and provide the best Light Demolition Dumpster Services and clean-up needs. Our dumpster sizes of 20-yard and 25-yard are great for hauling away. Did you know rapid Disposal can help demolition of your chimney? Palm Beach County Junk and Waste Removal provides swift and efficient service for brick and mortar disposal.
For every room in the house or office, we offer light demolition as well as debris removal services. No matter what your needs are, our team of specialists in demolition and debris removal are ready to help make your upcoming home improvement project easy. Hiring Palm Beach County Junk and Waste Removal to handle your light demolition work is indeed a way to cut your home remodeling projects off the middleman. Our department is completely prepared to do all of the renovation tasks and debris removal so you don't have to.
Via our collection firms, transfer stations, recycling centers, and landfills, we concentrate on providing our millions of consumers with affordable and safe environmental resources and solutions to render appropriate recycling and waste disposal effortless.
We are dedicated to serving all Florida State residents not only with Light Demolition Dumpster Services but a better, stronger, and healthier environment where people prosper – not just for today but for decades to come. Our experience in meeting sustainability needs and dedicated to providing environmentally friendly alternatives to meet current and future needs in the recycling and solid waste markets.
We provide effective demolition dumpsters to keep your most important jobs running smoothly. If you are removing a detached driveway or dismantling a multi-story house, our staff can manage secure disposal of waste and you can concentrate on the actual job. Our professional team will guide you in making your demolition debris the most efficient disposal option available.
Dumpster Rental Services – Demolition service made easy
---
To begin with, we will be performing a comprehensive review to determine your unique requirements and appreciate the scale and scope of your project. From there, we must configure an arrangement detailing the amount of containers you need and the weight allocation you need. With respect to tiny built garages or buildings, we perform limited demolition. Naturally, after we're done, we come in and remove all the debris.
We have to reserve open top roll-off bins, varying between 10, 15, & 20 cubic yards in capacity. The rental process for the dumpster is very simple, thanks to our helpful staff who is always ready to help. We sell containers specially designed for other kinds of project debris such as concrete to prevent you from moving over the weight cap. Our team also has specialty drop-off service for select items and unsuitable household or work site refuse for containers such as tires, appliances, batteries, empty gas canisters, doors, mattresses & more.
Our company is a full-service facility that offers much more than your typical recycling plant and the rental of containers. We do have various maintenance tools, landscaping materials, clearing stumps, and renting machines.
Palm Beach County Junk and Waste Removal gives you a variety of qualified demolition service solutions for all client categories including: assessments, complete building demolition & debris collection, internal gut-outs, regulatory aid, referrals to asbestos & toxic waste disposal and more!
Here is a list of our services you can get at Palm Beach County Junk and Waste Removal:
---
Palm Beach County Junk and Waste Removal is the top company in Palm Beach that offers the best residential and commercial junk removal services. Here's our additional services:
---