Top Junk Removal & Trash Hauling Company in Briny Breezes, FL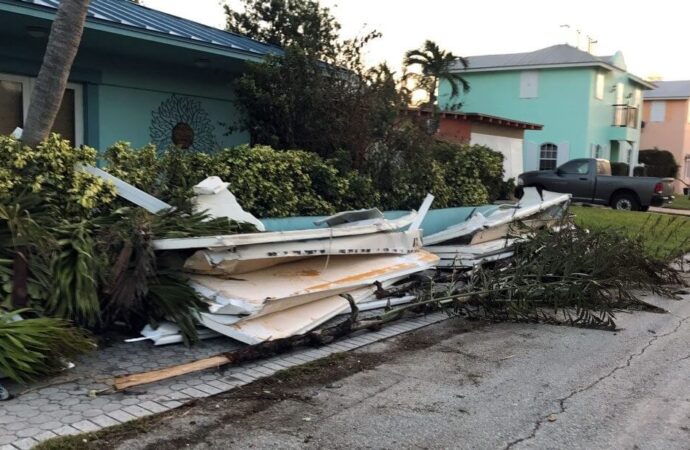 Do you want to get rid of old equipment or maybe all the junk on your property? Perhaps you are looking to get rid of old equipment or deal with general rubbish from your remodeling and new construction projects. Palm Beach County Junk and Waste Removal is a leading company in Florida, serving Briny Breezes and more than 30 other locations. You can rest easy and let our experts handle all the junk removal, including the heavy lifting and how we will get rid of any type of items and trash from your place.
It is already difficult to deal with junk and regular garbage, so it's not surprising that many people don't know that the local service doesn't pick up all your junk and garbage or that they are unable to get rid of specific items. Whenever you are trying to dispose of some junk, you will have some problems if you try to get rid of any of these by placing them in your garbage bins or next to them:
Furniture.

Electronics.

Debris.

Tires.

Televisions.

More.
Local junk services are limited to handling food waste in most cases, so no, they are not able to handle all items. Also, most of them cannot take the trash to recycling centers so that it can be reused and refurbished, as well as disposed of according to the parts and materials that no longer work.
We can remove all your junk if you work with us. This allows you to have all the junk removed without issues, and for this, we will need to pay a previous visit since this allows us to provide you with an estimate of the work required, and you can get our assistance immediately after we have provided it or after you have considered it.
We can handle regular junk and rubbish removal but can also deal with more specific needs:
Yard waste junk removal

Printer junk removal.

Custom junk removal.

Exercise equipment junk removal.

Above-ground pool removal

Dirt removal.

We have more than 50 additional services available for you, which include cleanouts as well.
You can find out more about our company and services by visiting our website. We are happy to answer any questions and clarify any doubts if you call or email us as well.
Our company is eco-friendly, so you can recycle as much of your junk and items as you have. We also take them to recycle facilities, so you don't have to worry about transport or think we will only leave them in landfills. If they are in good condition, we will donate some as well.
Let us be the ones who make a difference. We will help with all your disposal needs and ensure that if you have any specific needs or require our help with specific processes, we will be there and always accommodate your needs and goals when contacting our junk removal company.
Rest assured, we will work hard and deal with the entire process for you.
Here is a list of our services you can get at Palm Beach County Junk and Waste Removal:
---
Palm Beach County Junk and Waste Removal is the top company in Palm Beach that offers the best residential and commercial junk removal services. Here's our additional services:
---