Top Junk Removal & Trash Hauling Company in Greenacres, FL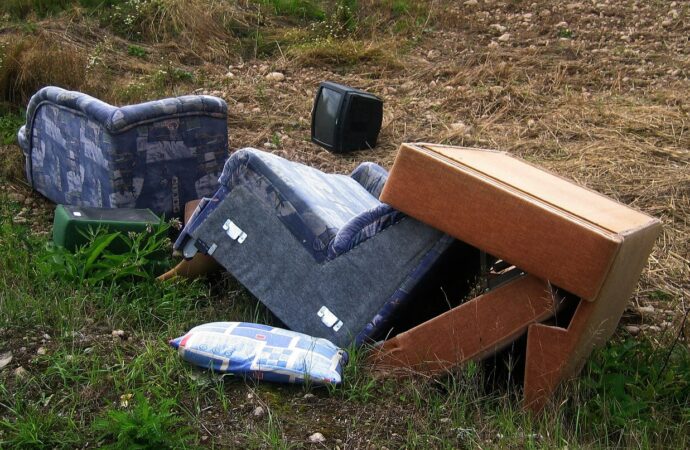 When you are looking for a new place to call home, one of the most important things to do is determine whether the junk removal company covers your needs and if they come to your property regularly. There have been issues lately with this because more companies are not able to pick up the junk or trash you need to get rid of. Of course, we're mostly referring to local services and municipal ones. This can force you to look for another service or a completely new one. Palm Beach County Junk and Waste Removal, a leading company in Greenacres, FL, will let you relax and take care of all your junk removal needs so you don't have to struggle with this common yet difficult task nowadays.
We assist all businesses, residents, and anyone who has junk problems to dispose of their items and garbage quickly or maybe need to clean an entire property and deal with the junk and garbage accordingly.
Our company is dedicated to removing junk from your home and taking care of any recurring or one-time trash that may arise during construction or home renovations. We can also offer regular pickups of waste and trash in your house or help you work with the usual needs around your disposal and recycling goals.
It can be hard to find companies willing to remove the junk and take it away. We are not one of the many, but we are one of the few exceptions instead. We offer more than 60 services, including shed and fence removal, general rubbish removal, and business junk removal.
No matter what removal service you choose, we will help you with all the heavy lifting, so you don't have the hassle of moving every item from your front yard to your sidewalk. We will instead bring the truck, equipment, and enough people to move all of your junk, furniture, electronics, or other items. Then we'll load our truck and get rid of it.
We want you to be aware that we also focus on recycling. We will take away junk and items that are in good condition and still look like new, or maybe they can still be used by other people in some way.
When we come to your home, we will assess the junk and determine the amount in place we need to help with. We can then give you a free estimate and focus on what can be recycled and what can be moved to disposal sites.
We will be there when you need us. Our team of experts and equipment can handle junk that is a constant eyesore or has been over time. As we all know, junk and garbage accumulate every day, and if you have a specific commercial property such as a restaurant, we know this hassle never goes away. The same applies to pretty much any type of property, so contact us today via phone, email, or use our contact form so you can get the best out of the investment in junk services.
Here is a list of our services you can get at Palm Beach County Junk and Waste Removal:
---
Palm Beach County Junk and Waste Removal is the top company in Palm Beach that offers the best residential and commercial junk removal services. Here's our additional services:
---