Top Rubbish & Debris Removal Services in Palm Beach, FL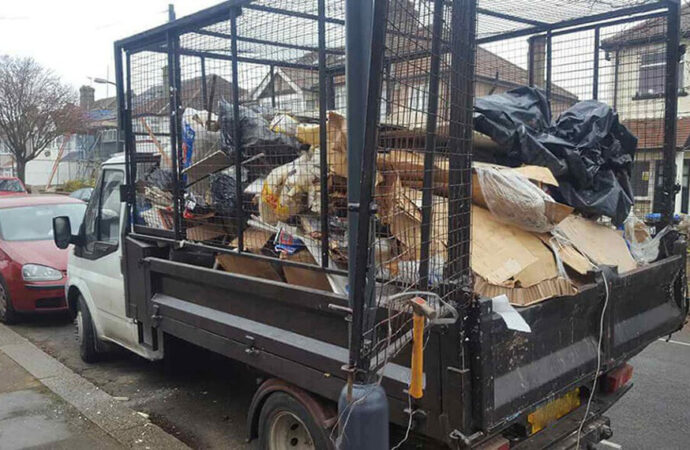 Did you recently have a renovation done in your household? Do you have a newly constructed house that currently contains a lot of scraps and rubbish? If you, in any way, need help with yard, waste, or rubbish and debris removal, we at Palm Beach County Junk and Waste Removal are always ready to help you.
What We Offer
We specialize in a wide variety of junk and trash disposal services as well as construction, demolition, and renovation raw scraps, too. We offer a whole wide range of trash and garbage services and disposal including, but not limited to the following:
Construction, Renovation, and Demolition Removal Services

Trash and Junk Hauling Services

Commercial and Residential Dumpster Rental Services

Office and Commercial Establishment Clean Outs and Sanitation

Residential Lots and Houses Clean Outs and Sanitation
Currently with us is a team of heavily-dedicated, polite, and approachable junk collectors and servicemen. Interacting with them is not hard – you'll feel like you're just talking to a friend but in a professional manner!
What We Collect
---
Through years of dedicated service, we are proud to have picked up knowledge and skills in the waste management and waste disposal industry. In our experience, we have learned how to properly handle and collect all sorts of trash from regular household appliances, bathroom, and kitchen appliances, to raw construction materials such as tiles, flooring, walls and wallpapers, doors and windows, and many more!
So long as the waste you're trying to dispose of isn't hazardous and toxic we got it all for you!
Here in Palm Beach County Junk and Waste Removal, we find ways on how we would be able to deliver promising results at a price you can afford; we always make sure to leave a mark on our clients' hearts and minds that the next time they need help with their waste, we're just one call away.
Call us now and get a free estimate of whatever services you need!
With Palm Beach County Junk and Waste Removal, you do not have to choose between an affordable dumpster rental and reliable customer services. Our company offers low, flat rates with a dedicated support team that ensures your project's needs are met appropriately.  
Here is a list of our services you can get at Palm Beach County Junk and Waste Removal:
---
Palm Beach County Junk and Waste Removal is the top company in Palm Beach that offers the best residential and commercial junk removal services. Here's our additional services:
---