Top Junk Removal & Trash Hauling Company in Loxahatchee, FL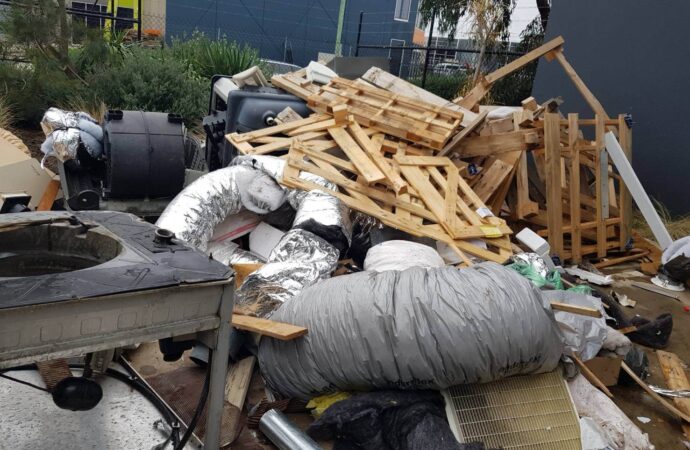 Loxahatchee is a great place to call home if you are looking for a place where you can find a great house or apartment or just focus on the attractions and places you have right around the corner; however, you will soon discover that most junk removal companies can't handle all of the garbage and the junk being thrown out. The team at Palm Beach County Junk and Waste Removal will provide all the assistance and support you need to get rid of unwanted items and recycle them. You can also donate your old furniture and electronics to us and have them delivered to a specific place based on how they are currently used or can continue to be used in this process.
We are the only company that provides junk removal in Florida to the point of dealing with any type of junk and actually dealing with the heavy lifting for you.
We can help you with any type of rubbish, as long as it is not hazardous. We can handle not only your regular garbage collection but also any debris, decks, or electronics you might have. So, feel free to get in touch with us and have all your removal needs covered by our team.
Prices will vary depending on the service you require, how big our truck is, and how much work it takes to remove junk from your property. Owners and clients sometimes need our assistance with the uninstallation of equipment and other items, so this shall be included as well.
We offer heavy lifting. You don't have to lift heavy items or move an old sofa if you are not able or willing to do so. We have highly qualified staff to help you. This part of our support and service is included in the estimate that you receive before you decide to hire our services.
After visiting your home, we will assess how much junk and other items you have. Next, we will calculate the time it will take to load everything onto our truck. Then, we will give you an estimate. You can then decide whether you want to hire us or not. We are happy to give you a time-out and then contact you later, or you can call us anytime once you are ready to move on with this process.
All elements of the service will be included in the free estimate. We will be available to answer any questions you may have. The cost will be naturally reduced if you have less junk to remove or need our service for a very specific request.
We can help you remove all junk from your residential or commercial property. We will help you get rid of all junk and even clean out the space, and we'll transport any item that can be reused or donated to those who are interested.
Contact us for more information. There are 60+ junk removal services in Florida. We offer a variety of junk removal services in Loxahatchee and ensure that everyone has their needs covered.
Here is a list of our services you can get at Palm Beach County Junk and Waste Removal:
---
Palm Beach County Junk and Waste Removal is the top company in Palm Beach that offers the best residential and commercial junk removal services. Here's our additional services:
---