Top Demolition Waste Dumpster Services in Palm Beach, FL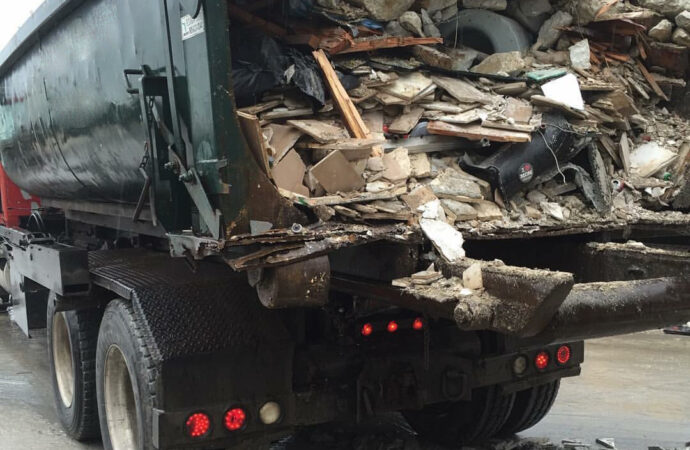 Whether you need it a few hours or weeks, always expect reliable service and quality dumpsters. Our team is here to assist you with all your demolition needs, from small quantities of waste to large loads. When you can easily roll it away you would not want junk sitting on your property. You should believe Palm Beach County Junk and Waste Removal, a corporation in the State of Florida with experience. For your demolition or construction project you need to have a sturdy dumpster or roll-off container. If you can easily rent a container from us, don't let harmful debris clutter your residential , commercial, or even industrial property.
We deliver the best personalized commercial trash collection services as well to match the business' specific needs. There are many containers of different sizes available, from small or large dumpsters to full-sized dumpsters rolling off. Today, companies understand the importance of recycling for reducing their overall carbon footprint. We make it simple by allowing you to put all recyclables in the same pick-up container.
Are you in the middle of a building project or demolition?
---
For commercial, industrial, and Demolition Waste Dumpster Services use you can request waste containers from us from 10 or 40 yards in length. If your business or residence is within a radius of 50 miles we are happy to serve you. For demolition projects we offer roll-off dumpster rentals. Through our experiences we have learned that most of a home or office building's demolition projects can be paced very quickly , particularly when heavy equipment is being used for demolition.
In an effort to ensure you have the best dumpster rental experience, depending on the project size and scope, we can assign one or more drivers to your demolition job as required. This will ensure the exchange of your dumpsters and the availability of empty containers for disposal. As you may have experienced in the past, nothing will bring a demolition project to a halt more quickly than the dumpster rental company's inability to quickly deliver empty containers while the job continues.
Dumpster Rental  Services – count on our waste removal pros
---
Whether it's an another-time bulk waste removal bin for your construction site or regular commercial trash assistance for your business, We provide a variety of containers and service schedules that match your needs and budget for all Demolition Waste Dumpster Services. Our pick up schedules and frequencies are designed by our local experts for your operations. Our collection fleet includes trucks equipped with route management technology and camera systems that make them ideal for safe and efficient access to your property – and many are powered by alternative clean-burning fuels, such as natural gas.
Our extensive container inventory solves challenges related to confined pick-up areas. We give on-the-ground guidance to assist you in choosing the scale and form that fits with your building structure, waste streams, and custodial staff. We aim to provide each and every consumer with the highest total value by concentrating on customer loyalty while providing the lowest possible price. Our Florida State dumpster rental prices are based on a few factors like cost of delivery, cost of transport, and cost of disposal. Delivery costs vary due to your position and the path we need to drive to your destination and then to the transfer station or landfill from your place. The cost of disposal often differs by region, since various counties and states levy specific taxes and fees on the cost of disposal of landfill.
Here is a list of our services you can get at Palm Beach County Junk and Waste Removal:
---
Palm Beach County Junk and Waste Removal is the top company in Palm Beach that offers the best residential and commercial junk removal services. Here's our additional services:
---