#1 Rubbish & Debris Removal Dumpster Services in Palm Beach, FL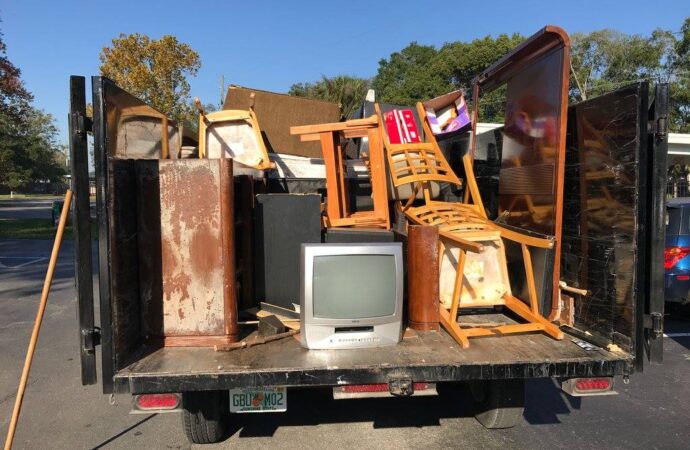 We provide Rubbish and Debris Removal Dumpster Services as well as recycling and Dumpster Rental Services for residential and commercial use. We'll match offers from any competitors. You will recognize us by our state-of-the-art trucks but also because of our competitively low rates. We are happy to help you save money on your waste program as we provide the cheapest rates. Palm Beach County Junk and Waste Removal also provides roll-off dumpsters for home remodeling, building, and demolition jobs. Whatever the scale of the work, we've got what it takes.
We are experienced in providing the neighborhoods and businesses excellent service. Our successful support lets us stand out! Our aim is to serve your needs for the removal of waste.
Owing to the immense demand, most Trash collectors decline to carry any of the extra waste with the daily garbage. We provide a secure, healthy, and environmentally sustainable trash collection service to make the whole process simple for you. If you make a call to us, we will respond immediately. We will provide you with a concise calculation for our waste services, upon prompt delivery and evaluation of your needs.
After we have settled on quality, we are utilizing powerful and modern equipment to securely and completely clear stuff away. Pricing is all-inclusive so with hidden fees or charges you will never get hit. It's pretty simple! As mentioned in jobs such as renovation, demolition, concrete removal or event cleanup, and all your Rubbish and Debris Removal Dumpster Services we have flat-rate pricing on our rentals for dumpsters. We take pride in our work, although it can be a dirty job at times. Let's take the heavy lifting!
Our aim is to provide the waste disposal services you need at the price you deserve. We have over 20 years of business experience so our skills and expertise in the customer service we provide are evident. We also provide rentals of Roll Off containers to eliminate some form of waste including concrete and construction materials. We give a free estimate dependent on the form of removable products.
Our team provides consumers a comfortable, pleasant service in addition to the affordable rates. Our specialist team can move any junk removal objects as long as they are not hazardous; we will help you restore your room rapidly and safely from appliances to building waste, furniture to hot tubs. As a local service, we want to ensure that our neighbors have access to affordable junk removal, dumpster rental, and moving services without compromising on quality.
A full-service, professional junk removal provider such as White Gloves can help when you are:
---
Moving into a new house

Downsizing your space or looking to decompose it

Cleaning up an office room

Renovate Your own home

Cleaning up a building site

And much more!
Dumpster Rental Services – Your rubbish removal experts
---
A roll-off dumpster is an ideal option for a number of ventures for safe and effective handling of the garbage. Palm Beach County Junk and Waste Removal also makes this an affordable solution. Our rental rates are flat, providing you with a single price for renting your dumpster no matter what size you choose. You're not restricted to only a few days of use only. Your leasing term includes a week's use, during which you have the opportunity to increase your rent to a low, fixed cost. So, you have the flexibility to complete your project on your own schedule, not ours.
We help with many jobs with Rubbish and Debris Removal Dumpster Services.
---
We operate all over Florida State, supplying local people and employers with garbage collection. When you want to learn if we can help you get rid of your garbage send us a call. Here is a sample of our programs already in operation. Do you want to shred the old junk around your house? Find out the benefits and drawbacks of renting dumpsters and garbage disposal facilities and growing suits the needs.
Here is a list of our services you can get at Palm Beach County Junk and Waste Removal:
---
Palm Beach County Junk and Waste Removal is the top company in Palm Beach that offers the best residential and commercial junk removal services. Here's our additional services:
---