Best Variety of Dumpster Sizes & Containers in Palm Beach, FL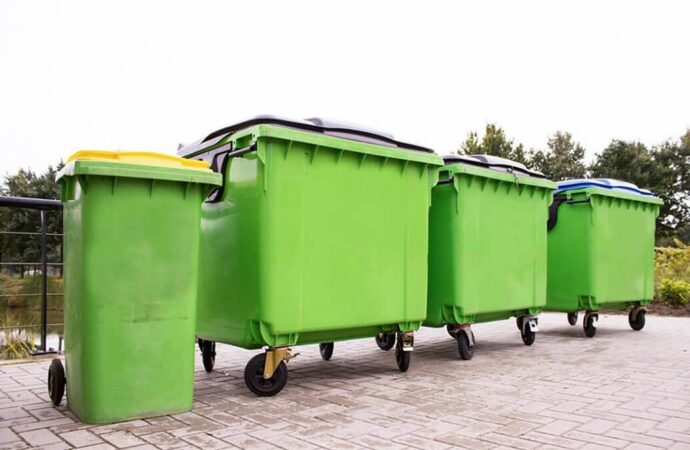 Just like waste containers, there are many different kinds of dumpster sizes and types, too. They differ for what type of garbage, trash, or junk you would be disposing of. Many companies offer a few and selected dumpsters which may be inefficient because the junk or garbage they need disposed of might not be able to fit.
This would require a few more trips and could be costly. But choosing Palm Beach County Junk and Waste Removal to handle your waste is not just efficient, it can be safe for your health, too.
Who We Are
We have been named as the best company in terms of renting roll-off dumpsters across the state of Florida. Neighboring cities and states even go the long way to let us handle their waste because they enjoy the company of our friendly and approachable junk collectors and servicemen.
Since the day our company was founded, we had the goal to provide excellent quality dumpster rental and junk hauling services. We always make sure that we go the extra mile whenever we perform the extensive services we offer.
Why We're Different
---
Have you ever encountered a dumpster rental company that had limited options for their dumpsters? With us, you have the option to choose from over 30+ dumpster sizes and types we have. Whether you need old furniture and normal household scrap disposed or raw materials from renovations and demolitions, you can bank on us.
We've rented over 200,000 dumpsters in all our experience and we can't be more than proud of our clients' continuous patronization and trust in our services.
Should you need a reliable and trustworthy company that can provide a wide range of dumpster sizes and dumpster types, don't hesitate to contact us here in Palm Beach County Junk and Waste Removal.
We'll let you feel what all clients deserve to feel at a price that we guarantee to be affordable and reasonable! Call us now and experience a world-class quality dumpster rental!
With Palm Beach County Junk and Waste Removal, you do not have to choose between an affordable dumpster rental and reliable customer services. Our company offers low, flat rates with a dedicated support team that ensures your project's needs are met appropriately.  
Here is a list of our services you can get at Palm Beach County Junk and Waste Removal:
---
Palm Beach County Junk and Waste Removal is the top company in Palm Beach that offers the best residential and commercial junk removal services. Here's our additional services:
---