Top Bulk Trash Service Provider in Palm Beach, FL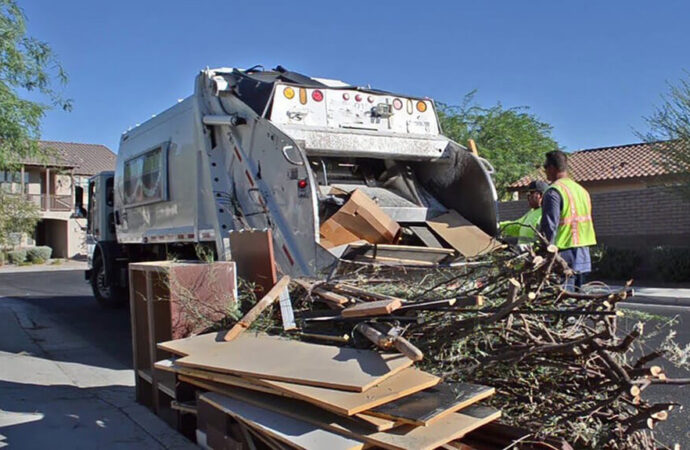 Do you have trash or junk that is too large or bulky to be disposed of? There aren't a lot of roll-off dumpsters, waste containers, and bins that are able to handle all types of bulk trash and garbage, but here with us in Palm Beach County Junk and Waste Removal, you won't even think about the size of your trash!
Who We Are
A company that specializes in numerous waste disposal and waste management services, we're the best, the most reliable, and the most professional you can contact around the state. We've been servicing the entire state for more than 40 years now and we're glad to be of service.
Why People Choose Us?
Because of the wide array of services we have and we offer, a lot of residential and commercial clients cling to us and our services. Especially our bulk trash removal and disposal services, you'll see and feel the true definition of efficient and effective waste disposal and waste management.
Our bulk trash removal involves a hefty amount of cleaning. On top of our excellent quality cleaning and garbage disposal services, we also love cleaning wherever the trash, junk, or garbage has been placed.
Our company is composed of a team of highly qualified, skillful, and fully dedicated junk servicemen and cleaners who are always ready to assist. The experience we have, unlike any other company, is something we take pride in because we've learned and gathered sufficient information that we utilized in our other and future projects.
Why You Should Choose Us
---
If you're finding it difficult to find a company that can take care of waste, junk, and garbage with the size of what you're trying to dispose of, don't hesitate to give us here in APalm Beach County Junk and Waste Removal a call.
We've cleaned, disinfected, and professionally serviced more than 100,000 properties and we're proud of what we have achieved. Experience a whole new level of waste management and waste disposal with us!
Here is a list of our services you can get at Palm Beach County Junk and Waste Removal:
---
Palm Beach County Junk and Waste Removal is the top company in Palm Beach that offers the best residential and commercial junk removal services. Here's our additional services:
---