Top Junk Removal & Trash Hauling Company in Tequesta, FL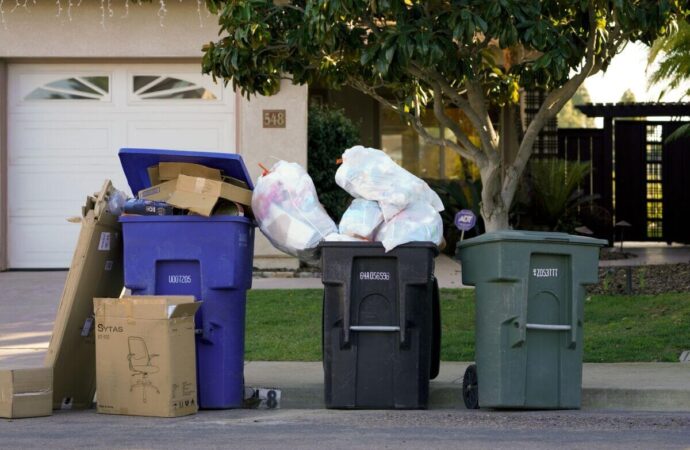 Many junk removal companies don't realize that this service goes beyond being a local business and should offer more than picking up the trash in front of a house. They are just able to pick up garbage bins and empty them onto the trucks. While this is a part of the service, it's not all they should offer. This service is for getting rid of junk on your Tequesta property and help with heavy lifting and all the process that comes with removal. You will need to hire the right company if you want to cover all your removal needs in this.
Palm Beach County Junk and Waste Removal offers the standard service but also does the heavy lifting to ensure that your home or office is clean. We can load your truck and transport it to the appropriate facilities or transition points for disposal or recycling.
We want to provide the best service possible for Florida residents. This means that we offer all services, including junk removal and trash disposal. However, we will also focus on offering more options depending on what you need and what type of junk we are dealing with. We can take away all of your junk and rubbish and even come for full cleanouts in your house, apartment, office, and more.
We are often called upon to remove exercise equipment and cubicles, pool tables, or other debris. We offer over 60 services to all residents and businesses. Let us know what equipment and junk you require us to handle or if you need to have a custom service based on how much work this will take and the disposal process needed from our team.
Recycling Is As Important As Helping You
Our company is environmentally-friendly and will be a great choice if you decide to work with us for regular or one-off removals since we care about where the junk goes and how it is disposed of the property. 
We work hard with our employees to help you get rid of the items that are important to you. Every item is inspected to see if it can be recycled. We make sure that all junk is separated and taken to the appropriate disposal centers when necessary and move the rest to the recycling facilities.
The city's centers will accept items such as monitors and printers for recycling. This ensures that there is minimal pollution and that all materials and parts are properly disposed of after they have been properly used and recycled as much as possible.
We will respond to your calls or emails within minutes if you require same-day service, or make sure to book us if you have any projects and need incoming. If you are looking for regular junk removal pickups, let us know as well.
It is possible that we may take a while to provide the services you require right away. Our teams and units are often busy with pre-scheduled appointments. We will try our best to accommodate your needs and fit the project around our schedule so that you don't end up with all the junk.
Here is a list of our services you can get at Palm Beach County Junk and Waste Removal:
---
Palm Beach County Junk and Waste Removal is the top company in Palm Beach that offers the best residential and commercial junk removal services. Here's our additional services:
---