Top Junk Removal & Trash Hauling Company in Jupiter Farms, FL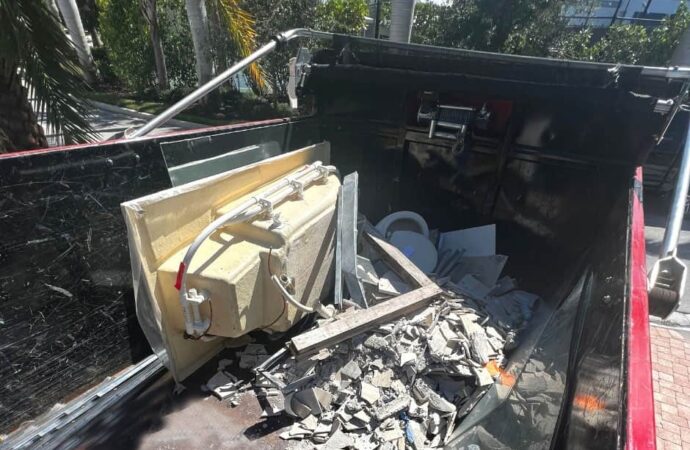 Palm Beach County Junk and Waste Removal is one of the few companies in Jupiter Farms that will help you with any type of junk or garbage. We'll be there to help you get rid of the hassles associated with local junk removal companies and even deal with the heavy lifting most companies in the area, not only municipal services, don't want to deal with for you.
We know that most homeowners have two major problems with junk:
It is not always possible for the local service to pick up garbage from the bins. This makes it very difficult and nearly impossible to manage all the junk that has accumulated or get rid of some items like furniture or old electronics and appliances.

Local services won't take away junk like furniture or other materials if you are trying to dispose of it due to how they are limited with the equipment and trucks, but they won't try to help you find a solution either.
We'll make sure that these worries and problems go away so you can get the most from your time and manage this annoying but common problem in your home and even commercial property.
We know that commercial property owners with offices and businesses are struggling to manage the junk on their properties. You can have both if needed, as we serve everyone in the city.
You can choose from a variety of services that we offer, so you can find the one that suits your needs best. This will enable you to hire experts with the right tools and components to remove all your junk and place it in the appropriate facilities or transition stations.
No matter who you are or what type of waste you have, we can provide top-notch services. We also offer recurring services or one-time services if needed.
Our services do not only cover trash and basic rubbish but also include recycling and disposing of other junk such as electronics, tires, batteries, printers, and garbage, as well as cubicles and units, and bicycles. We can help you remove some items, such as trampolines and BBQ grills, or move heavy junk to the truck and unload it.
For more information on our company and the service we offer or to inquire about the solutions that are available for everyone in Jupiter Farms or nearby cities, please contact us. We serve more than 30 cities in Florida, including some census-designated areas and towns.
We will provide the best junk removal service, no matter how large or small the junk is or the number of items we are able to help you dispose of.
Also, make sure to remember that our estimates are completely free and come with zero obligations, meaning you can either choose to hire us right away, think a bit more about it, or don't do it at all. However, we will be here all the time to assist you and accommodate your needs if you require or need us to.
Here is a list of our services you can get at Palm Beach County Junk and Waste Removal:
---
Palm Beach County Junk and Waste Removal is the top company in Palm Beach that offers the best residential and commercial junk removal services. Here's our additional services:
---