#1 Waste Containers Dumpster Services in Palm Beach, FL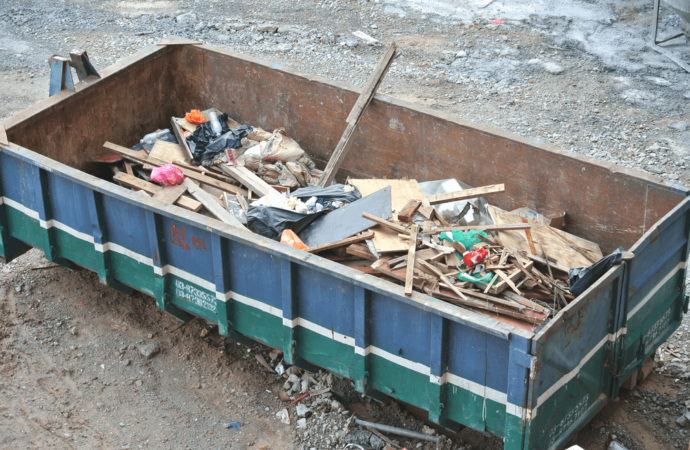 Commercial spaces tend to generate large quantities of waste, from restaurants and hotels to shopping centers and hospitals. Simply, you can not throw shingles, building waste, or landscape debris in your regular trash cans. Look for us instead of durable, reliable Waste Containers Dumpster Services that will allow you to quickly and conveniently dispose of your wastes. It's important to choose the right size waste container to ensure that your disposal requirements are handled effectively and on your budget.
We have a professional team and representatives on board who can help you analyze your waste stream, determine service level requirements, recommend alternative collection systems along with waste reduction and waste recycling, and provide you with competitive price quotes. Palm Beach County Junk and Waste Removal is proud to provide a quick response to your request. Feel comfortable asking any questions about our knowledgeable and friendly staff.
With helpful information and ideal recommendations, we will address your concerns immediately. You can trust our family-owned and operated company; we are proud to work honestly and with integrity.
"Palm Beach County Junk and Waste Removal"  acknowledges that each client has different needs. One of our many Waste Containers Dumpster Services is to better cater for all projects and also includes renting and collecting roll-off dumpsters. These large dumpsters, also known as open-top containers, can be filled with heavy building debris, junked furniture, and other bulk waste that will not fit in normal waste containers — perfect for residences undergoing renovation or commercial operations that go through a lot of waste.
If your business or industry produces an excess of green waste, plastic, wood, steel, or garbage, you'll need our high-tech equipment and secure pick-up services to get rid of it all at once. Due to our honest forecasts, you'll never struggle with any hidden fees or unexpected charges. You can enjoy reliable help when you collaborate with us without having to sign an expensive deal.
Dumpster Rental Service – Made easy with our waste removal service
---
Reduce time, save money on maintenance charges, and eliminate the risk of getting fined for drainage runoff. Be part of the solution, and not the issue. Do your bit to keep our island secure and lovely. If you have dumpsters or trash bins in your company, invite us to do the dirty work to keep them clean! Our proprietary commercial grade wash trucks provide the right technology for the job! Simple, and inexpensive!
The vehicles and containers are referred to as roll offs as the bins are hoisted onto the trucks and then rolled off whenever needed. Roll off service is usually a temporary service to build new buildings and demolition projects for contractors. However, roll offs are also used to gather green waste, cartons, and general waste for shipment to the appropriate disposal or recycling location.
The containers are available in capacities of 10, 20, and 40 cubic yards. Roll Off vehicles is also used for moving compactors from the place of the consumer to the landfill and back. All waste shall be segregated at the proper facility by type of waste to be disposed of. Cardboard, green waste, building/demolition, metals, and general household waste are waste to be separated.
Here is a list of our services you can get at Palm Beach County Junk and Waste Removal:
---
Palm Beach County Junk and Waste Removal is the top company in Palm Beach that offers the best residential and commercial junk removal services. Here's our additional services:
---