Top Junk Removal & Trash Hauling Company in Golf, FL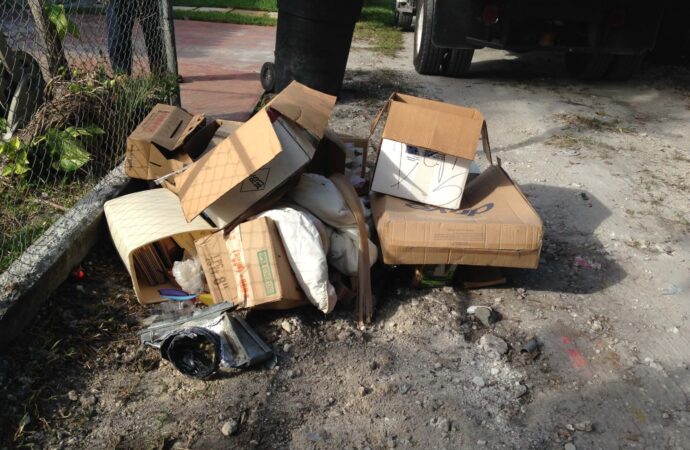 Businesses often struggle to find junk removal companies that can handle the bulk of their rubbish and garbage and handle all the items, electronics, and different types of junk they have to deal with, usually on a daily basis. Fortunately, Palm Beach County Junk and Waste Removal is here to help. We can take care of all your junk and heavy items, and we will even make sure it goes where it's needed in terms of donations or maybe just take them to recycling centers to get the most out of them.
We are a junk hauling company with 24 years of experience. Our goal is to make sure all residents and businesses in Golf, FL, are satisfied with our services so that they don't have to deal with junk at their homes or commercial properties and can rely on qualified professionals for regular removal, specific cleanouts, and more.
The common problem of disposing of furniture or other items for residential homeowners and regular rubbish is not as prevalent since they don't have to dispose of a couch or computer every single day. It can be quite different for businesses and specific commercial properties and spaces depending on what you do or sell.
It's not just about the type of junk and waste but also how much it is. Many restaurants, offices, and other commercial establishments are constantly removing obsolete equipment and disposing of them so that they can get newer ones. We know that restaurants tend to produce more rubbish each day than other places as well, and not only the food waste we know about.
We are here to help you, even if it's not part of our services or responsibilities; we can accommodate some of your requests and needs, so you don't need to find new services all the time.
We are here for you in Golf, FL. Please contact us to get the assistance of our 72+ members, as well as the trucks that we have for pickups or same-day services, and you can always hire us for recurring pickups on your property.
We are happy to assist you if you have any questions about the type of service that you need. We know that it can be difficult to pick the right one. However, you can always email or call us, and we will help you clarify any doubts, and our contact form is available for anyone so you can be as detailed as possible and provide us with the information required to offer the best service.
Contact the Team & Get Us to Work
You can contact us via the website's contact form or call the number to make a request for emergency service or to book us. You can give us a tour of your home or business to assess the junk and determine what you will need and how we will handle it so we can also provide you with an estimate.
If you have any questions or need more than one service, we can accommodate your needs with a single service, such as our custom junk removal one.
Here is a list of our services you can get at Palm Beach County Junk and Waste Removal:
---
Palm Beach County Junk and Waste Removal is the top company in Palm Beach that offers the best residential and commercial junk removal services. Here's our additional services:
---