Top Office Clean Out Services in Palm Beach, FL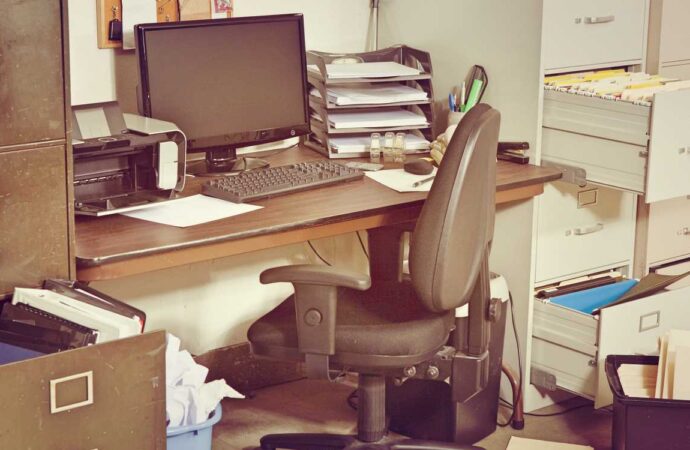 To maximize the effectiveness and the efficiency of commercial establishments and offices, it is important to keep the working space clean and free from any unwanted junk, trash, or dirt. We at Palm Beach County Junk and Waste Removal offer an extensive office clean out service that can be done in all types of commercial or business establishment.
Our Company
We are a company who has been in service for more than 38 years and with that, we're sure that we'll be able to solve whatever problem you have with trash, junk, garbage, or waste you have in your homes or your offices.
Among our highly sought service is our office clean-out service. Many of our business and commercial clients treat us as their go-to company for all types of cleaning, waste management – even trash and junk disposal.
Why They Choose Us
---
We care and we value your business – we'll be able to perform an office clean-out service whatever the situation is. Not only would we be able to clean your offices or your commercial properties – we're capable of hauling and disposing of whatever trash or junk you have there, too!
Our company is treated and seen as the perfect combination of the right and the most experienced people and servicemen, the best experience, and the highest quality of resources and materials out in the market.
If you're trying to look for a company who won't just give you what you want and need, but to also care for the safety of you and your employees, you've come to the right page.
Talk to us here in Palm Beach County Junk and Waste Removal and we'll definitely answer all of your needs. You don't have to tell us what we need to do – our guys will be able to determine what your properties need quickly and urgently.
Call us now and we'll send you a free estimate of whatever service you need – we don't overcharge!
Here is a list of our services you can get at Palm Beach County Junk and Waste Removal:
---
Palm Beach County Junk and Waste Removal is the top company in Palm Beach that offers the best residential and commercial junk removal services. Here's our additional services:
---